The VPL meeting rooms are a community resource. All four room options can be accessed outside of library operating hours.
You may request a meeting room using the form below or calling the library
715-682-7060. We will respond in at least 24 hours.
Please see the meeting room policy for additional information.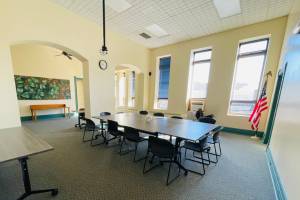 Community Room
2nd floor, east side
Accommodates: 12 – 15 seated at tables  25 lecture style

Amenities: Projector, DVD player, Sound system, microphone, digital pointer, easels with large post-it paper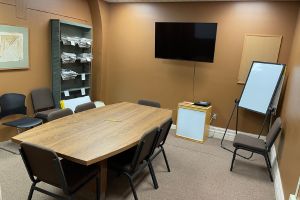 2nd floor, west side
Accommodates: 6 – 8 seated at tables
Amenities: Smart TV with HDMI & Bluetooth, OwlPro for meetings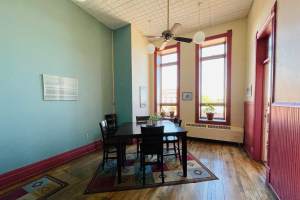 2nd floor, north side
Accommodates: 6 seated at tables 

Amenities: Library laptops or iPads can be checked out & used in this space

B-Suite (named after Bella, who spent her senior years in the B-Suite)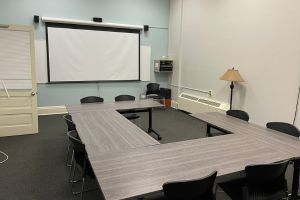 Garland Room
2nd floor, west side
Accommodates: 10 – 12 seated at tables  20 lecture style

Amenities: Projector, DVD player, Sound system, microphone, digital pointer, easels with large post-it paper